Field analysis systems
Olympus is the specialist manufacturer of portable geochemical analyzers for the global exploration and mining industry. Our comprehensive in-house expertise in utilizing technology for field geological scenarios sets us apart from the rest. The advanced analytical performance and broad element suite of the DELTA Mining and Exploration Handheld XRF and TERRA Portable XRD means there is an Olympus field portable XRF and XRD for nearly any geological situation.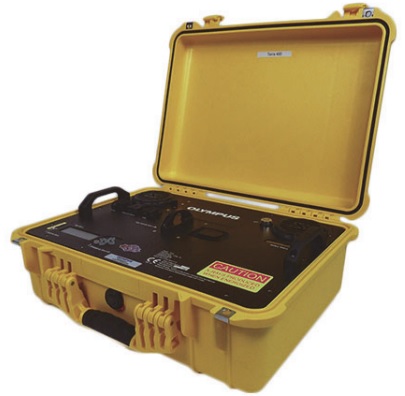 Vendor: Olympus
High performing, completely contained, battery operated, closed-beam portable XRD that provides full phase ID of major, minor and trace components with a qualitative XRF scan of elements from Ca to U.